§So I thought I'd share here with you all a few things that I have learnt while travelling solo and just generally spending time alone.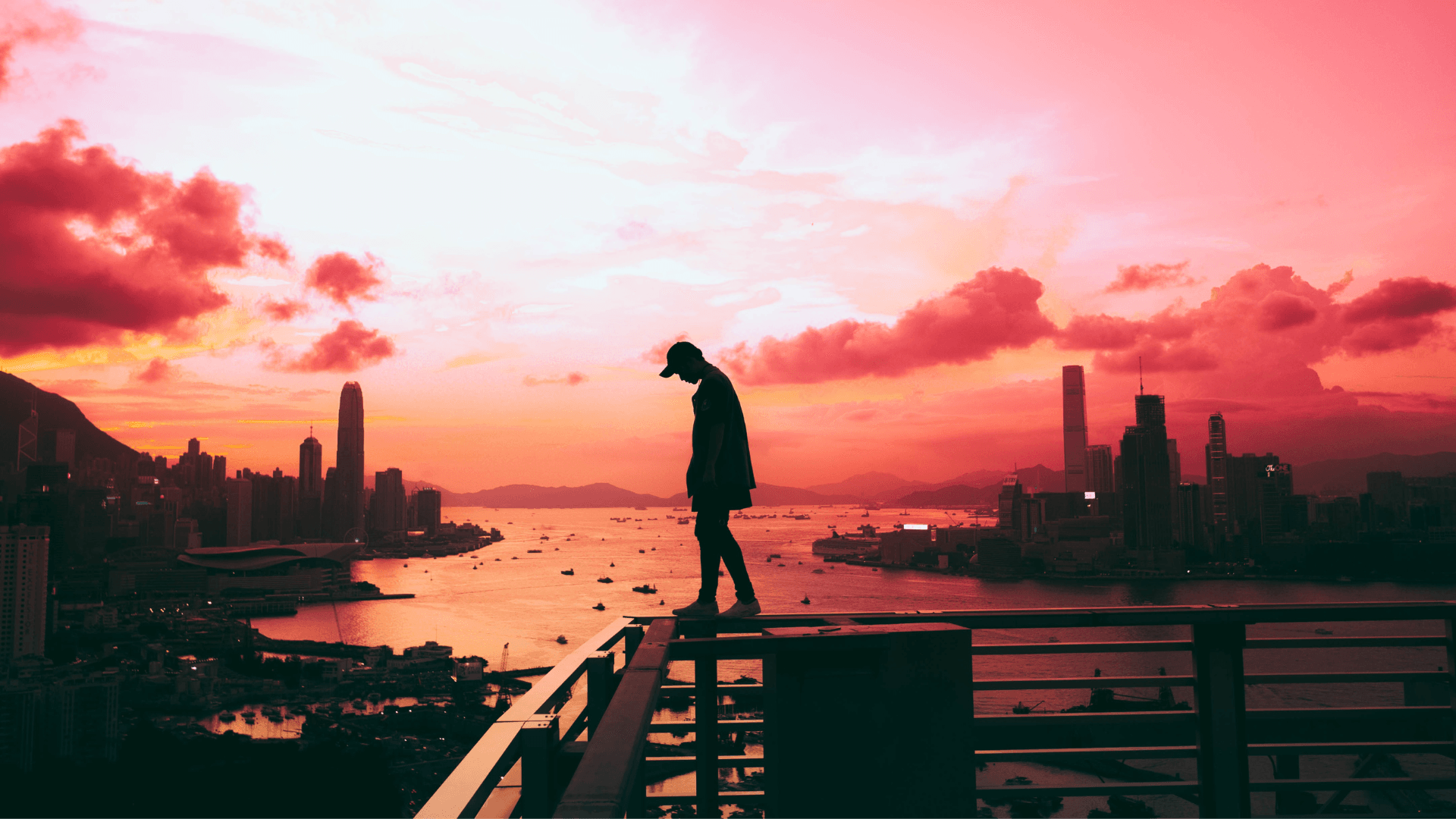 I'm the type of person who has very much learnt to enjoy my own company; having lived on my own for a number of years, I had time to reflect and think about past decisions that I have made, the type of direction I want my life to go in, my values, my non-negotiables, and different things I can do to be a good person.
This has led me to travel solo on a few business trips that last 3/4 weeks at a time. So, I've put together some walking thoughts that I have had, as well as things I have noticed about myself:
I have spent hours not even uttering a single word to anyone apart from maybe the Barista at the coffee shop.
I like to smile at strangers because that one smile could brighten up their day, and it's also the only smile they might see that day.
I've noticed kids have a level of joyfulness that is unmatched, a level of innocence and honesty that I believe you lose when you grow up. They're so inquisitive with everything, and it's a beautiful thing to see.
I see many older individuals sitting on their own or walking around; sometimes, they look content, and sometimes, they give off an aura of loneliness, which is sad to see. It makes me think about when I get older and being in a situation where I have nobody to talk to - it upsets me a little.
I'm trying to be a kinder person in general. I don't take how people act personally; I understand they have things going on in their own lives, and sometimes it's hard to control emotions, and people can snap. You also tend to see this a lot on social media, where people will try to pull others down - just because, but I see it as a reflection of their own life.
A lot of people are just winging it through life. I used to believe when I was younger that 'adults' had life sorted to a T. But this is far from the truth. I think most people are just taking life day by day, and that's okay. I'm still understanding who I am, how I can be a better person, and how I lead a life that I can look back on and be happy and have no or minimal regrets.
Family is important! When you're a teenager, you go through that period of spending the least amount of time with your parents/family and always wanting to be with friends a lot. As I get older, I value and appreciate my time with my family and try to be present in their company.
I am grateful for my life as it is right now. Being away for weeks at a time, I find myself being grateful for what I have and who I have in my life. I have been with my partner since May 2020, and we have grown a lot together. Never underestimate the power of finding someone you can battle through life with, be your true self with, and have great communication with - it's truly a blessing. It is also one of the hardest things to find.
Having kids can bring you joy. When you've found that person you want to play the game of life with, it opens you up to be ready to tackle the next challenge in life together, and that's making a family and beautiful memories. Although I've heard the saying quite a lot, 'you're never ready for kids'. I don't believe that saying; I don't think it's so much about being ready to have kids; it's more about being prepared for that next challenge in life - and there's a big difference.
Being part of a community is a beautiful thing. Whether it's being part of a painting club, gym, coffee club, or book club, they are all essential to help us feel connected. I notice this a lot when I'm away eating in a restaurant alone - which Is most evenings, so being around people who give you a sense of being and bring you positivity is everything.
Music excites me. I get excited about the new songs or new artists I have yet to discover and that I can play on repeat. I believe songs and artists will find you when you least expect them to and when you need to hear them the most. I can't remember the last day I spent without listening to music.
What will be will be. I believe there are things you can work towards in life and actively achieve, but you will always have moments that are out of your control, good and bad. I believe that doors will close as they need to - in life, and new doors will open; you merely need to allow yourself to be open-minded and curious.
As someone who loves travelling and connecting with friends, I'm excited to see where this journey takes me and the new adventures that come my way.
See this blog as inspiration for you to travel, explore, connect and find who you are while enjoying the world around you.
That's all for now, but try to be optimistic about what the future holds.