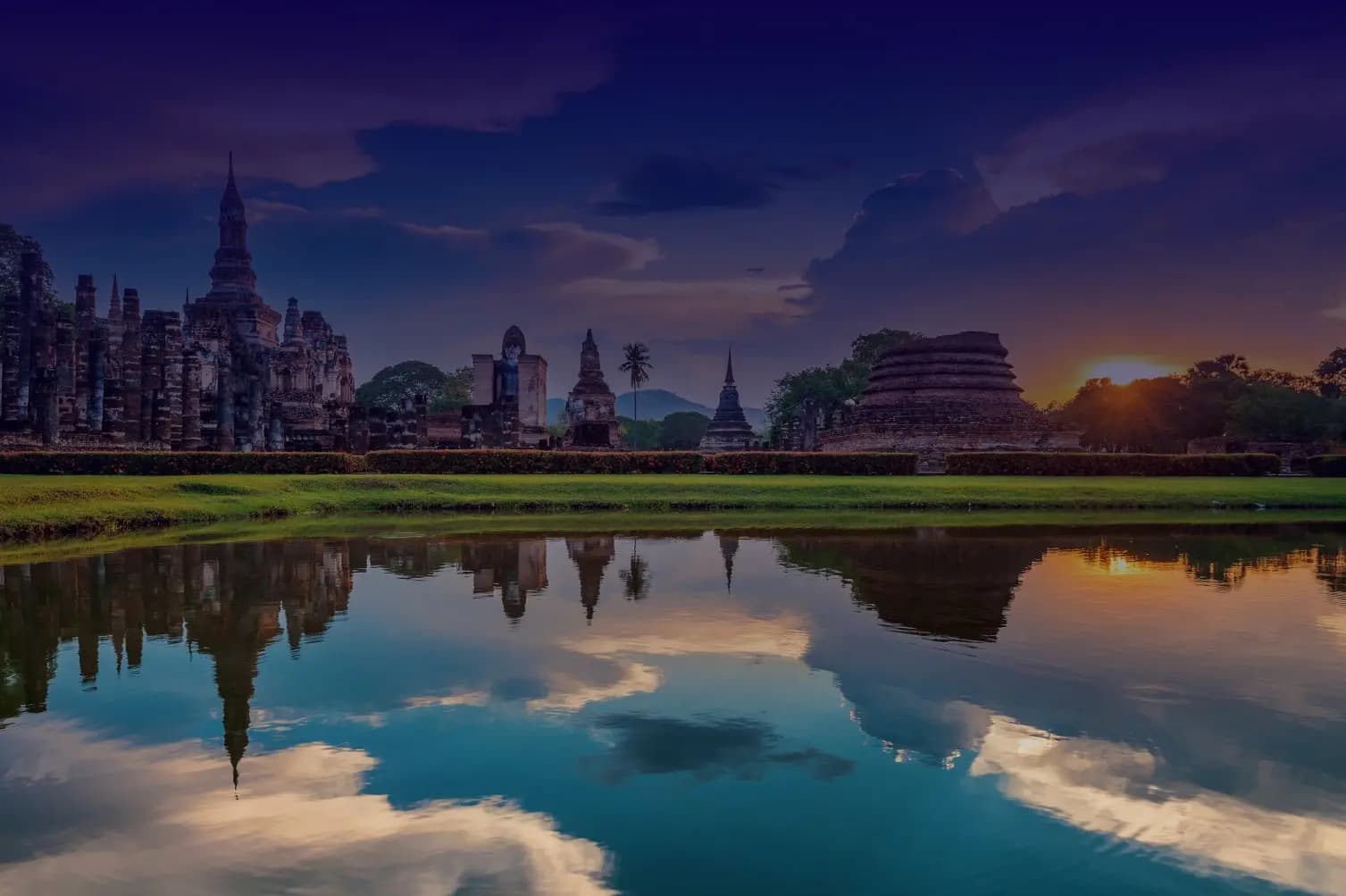 Terms and Conditions
About our Terms

These Terms explain how you may use this app (the "App") which is available for download free of charge.

 

They apply to the use of services provided by Palfly Limited, a company incorporated in Scotland under number SC636479 and having its registered office at Clyde Offices, 48 West George Street, Glasgow, Scotland, G2 1BP ("we", "us" or "our") through the App.

 

Someone who uses the services available through the App (the "Services") is referred to as a "User", "you" or "your".

 

You should read these Terms carefully before using the App.
By accessing or using the App or otherwise indicating your consent, you agree to be bound by these Terms and the documents referred to in them.
If you do not agree with or accept any of these Terms, you should stop using the App immediately.
If you have any questions about the App, please contact us by:

e-mail

info@palfly.com

. Emails will be responded to Monday to Saturday: 9 am to 6 pm.

Using the App

You agree that you are solely responsible for:

all costs and expenses you may incur in relation to your use of the App; and
keeping your password and other account details confidential.

The App is intended for use only by those who can access it from within the UK. If you choose to access the App from locations outside the UK, you are responsible for compliance with local laws where they are applicable.
We seek to make the App as accessible as possible. If you have any difficulties using the App, please contact us at

info@palfly.com

.
We may prevent or suspend your access to the App if you do not comply with any part of these Terms, any terms or policies to which they refer or any applicable law.

Our role

 

The purpose of the App is to find a location (the "Location") and provide the cheapest routes (the "Routes") for Users to meet their friends and family, using various methods of travel, all of whom are at various locations (the "Journey").
We have no further role or responsibilities and in particular it is drawn to the attention of Users that while we shall use all reasonable endeavours to keep the App available at all times, access is subject to internet availability and we may also require to carry out maintenance or upgrades to the App.

User Profile and Accounts

 

Users may create an account on the App. The information required from Users to create an account is their name, email address and home address. Users are responsible for all information they upload to their account and for their own security in connection with our services. Alternatively, Users may log in through their Facebook, Instagram or Twitter accounts. Users are responsible for all use made of their account.

 

Users must exercise their own judgement regarding the accuracy of information provided on the App. We cannot guarantee that all of the content on the App is complete, accurate or up-to-date.
If, in our opinion (which need not be reasonable), any User fails to comply with these terms and conditions or makes inappropriate use of the App, we may immediately suspend or terminate their account and/or access to the App.

Finding the Journey

When a User wants to search for a Journey, they shall enter their location, the locations of each of the individuals who are trying to meet and the date they wish to meet. This will generate the Location which the third party platform accessed through the App identifies as the Location which overall has on the lowest price for all individuals to get to the Location, along with the Routes available for each individual to get to the Location.

 

The list will be based on the information the User has provided as analysed by the data held on the third party website.

 

The User shall then select the Route they wish to take which will redirect the User to a third party website to allow the User to complete the booking of their Route.

 

The terms and conditions of the third party website shall apply to the User once the User has been redirected to the third party website and we shall have no responsibility for the User.

 

Your privacy and personal information

Your privacy and personal information are important to us. Any personal information that you provide to us will be dealt with in line with our privacy policy, which explains what personal information we collect from you, how and why we collect, store, use and share such information, your rights in relation to your personal information and how to contact us and supervisory authorities in the event you have a query or complaint about the use of your personal information.
Our privacy policy is available at [insert web address].

Ownership, use and intellectual property rights

The App and all intellectual property rights in it including but not limited to any Content are owned by us. Intellectual property rights means rights such as: copyright, trade marks, domain names, design rights, database rights, patents and all other intellectual property rights of any kind whether or not they are registered or unregistered (anywhere in the world). We reserve all of our rights in any intellectual property in connection with these Terms. This means, for example, that we remain owners of them and free to use them as we see fit.
Nothing in these Terms grants you any legal rights in the App other than as necessary to enable you to access the App. You agree not to adjust to try to circumvent or delete any notices contained on the App (including any intellectual property notices) and in particular in any digital rights or other security technology embedded or contained within the App.

Submitting information to the App

While we try to make sure that the App is secure, we cannot guarantee the security of any information that you supply to us and therefore we cannot guarantee that it will be kept confidential. For that reason, you should not let us have any patentable ideas or patent applications, advertising or marketing suggestions, prototypes, or any other information that you regard as confidential, commercially sensitive or valuable ("Unwanted Submissions"). While we value your feedback, you agree not to submit any Unwanted Submissions.

 

We may use any Unwanted Submissions as we see reasonably fit on a free-of-charge basis (bear in mind that we have no way of knowing whether such information is confidential, commercially sensitive or valuable because we do not monitor the App to check for these matters). Therefore, we will not be legally responsible for keeping any Unwanted Submissions confidential nor will we be legally responsible to you or anybody else for any use of such Unwanted Submissions.
9 Hyperlinks and third party sites
The App may contain hyperlinks or references to third party websites other than the App. Any such hyperlinks or references are provided for your convenience only. We have no control over third party websites and accept no legal responsibility for any content, material or information contained in them. The display of any hyperlink and reference to any third party website does not mean that we endorse that third party's website, products or services. Your use of a third party site may be governed by the terms and conditions of that third party site.
Location
Once you have downloaded the App, it is essential for the App to track the location of your mobile device to locate nearby airports.  Accordingly, you must ensure that any such location tracking services are enabled on your device.
System requirements

In order to use the App, you are required to have a compatible mobile telephone or handheld device, and the necessary minimum specifications ("Software Requirements").
The Software Requirements are as follows:

 

Apple iOS devices running iOS 11 and up; and
Android OS devices running Android OS, Android 8.0 Oreo and up.

The App will be available in English only.

 

The version of the App software may be upgraded from time to time to add support for new functions and services.

Availability

We will use reasonable efforts to make the App available at all times. However you acknowledge the App is provided over mobile and GPS networks and so the quality and availability of the App may be affected by factors outside our reasonable control.
We do not accept any responsibility whatsoever for unavailability of the App, or any difficulty or inability to download or access content or any other communication system failure which may result in the App being unavailable.
We have taken every care in the preparation of the content of the App, however we cannot guarantee uninterrupted and totally reliable access to the App, and therefore cannot guarantee that the information will always be completely up to date and free of mistakes. To the extent permitted by applicable law, we disclaim all warranties, express or implied, as to the accuracy of the information contained in any of the materials on or obtained via the App and will accept no liability for any loss or damage arising as a result of problems with access.
We may suspend the operation of the App or any part of it at any time and for any reason whatsoever, including but not limited to repairs or upgrades, and shall not be liable to you for any such suspension.
We will not be responsible for any support or maintenance for the App.

Limitation on our liability

Except for any legal responsibility that we cannot exclude in law (such as for death or personal injury) or arising under applicable laws relating to the protection of your personal information, we are not legally responsible for any:

losses that:

were not foreseeable to you and us when these Terms were formed; or
that were not caused by any breach on our part;

business losses; and
losses to non-consumers.

Variation
We may change these terms and conditions by posting the revised version on the App at least 14 days before they become effective. Please check the App from time to time. You will be bound by the revised terms and conditions if you continue to use the App or the services following the effective date shown. 
Governing Law & Jurisdiction

These terms and conditions and any dispute or claim (including non-contractual disputes or claims) arising out of or in connection with them or their subject matter shall be governed by and construed in accordance with Scottish law and the courts of Scotland shall have non-exclusive jurisdiction to settle any such dispute or claim.

 

If any clause or any part of these terms and conditions is found to be unenforceable in law, the other terms and conditions will remain in force.